It is a car – boat – car transport, with which you can quickly transfer from and to the Arenal and Monteverde areas by boat crossing Lake Arenal.
Our vehicles will arrive by you to the hotel where you are staying. They will take you to Lake Arenal in a tour that will take approximately 20 minutes if you leave from La Fortuna, or about 1 hour 45 minutes from Monteverde.
Having arrived at Lake Arenal, you will take a boat for approximately 45 minutes which will take you to the Río Chiquito area in case of going to Monteverde or to the La Represa area in case of going to La Fortuna.
Once you arrive at the point of disembarkation of each zone, our vehicles will be ready to take you to your destination hotel in La Fortuna or in Monteverde.
Jeep Boat Jeep Schedule: 8:00 AM – 2:00 PM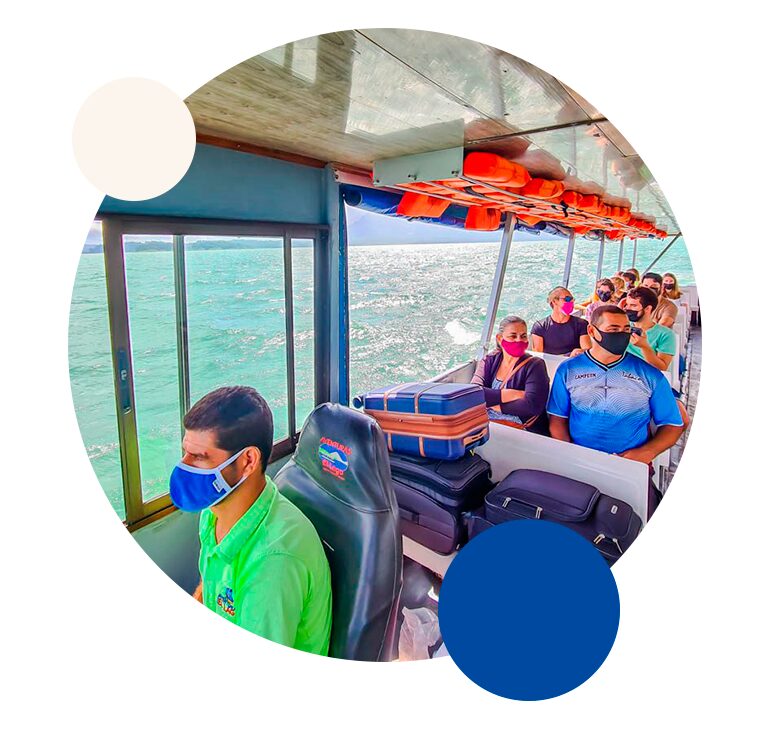 If your plan is to travel in an exclusive vehicle by land to any part of the country, this is your best option.
Our private ground service guarantees punctuality, comfort, experience and security door to door to any part of Costa Rica 24 hours a day.
It is a service so individualized that your rate will be personalized, you just have to indicate your name, number of passengers, address of stay, if you want to make stops along the way and the extension of these, in addition to the address of your destination, Data with which we will work to give you the best option.