Jeep Boat Jeep. Transfer between Arenal and Monteverde or viceversa.
Aventuras El Lago is born from the constant need for displacement by foreigners and nationals throughout the Costa Rican territory, who are looking for comfortable and safe transportation. Given the years of experience of its founder in passenger transport, the idea arose to solve this need by offering a quality service that meets your expectations through trained personnel and adequately equipped units.
One of the most frequented routes in our country is between Arenal and Monteverde, both destinations have an exuberant natural wealth and human warmth. Therefore, this route offers taxi-boat-taxi service, in the modalities of collective, collective with cavalcade and private, each seeking to adapt to the needs of each client. In this tour you can enjoy from sailing through Lake Arenal with its majestic volcano to nature on the sides of the roads, in a service so complete that offers pick up at the hotel to stay and unload at the destination hotel.
In addition, Aventuras El Lago offers private ground transportation to any part of Costa Rica, ensuring a comfortable, safe and safe journey, always seeking to adapt to the needs of those who make the project possible.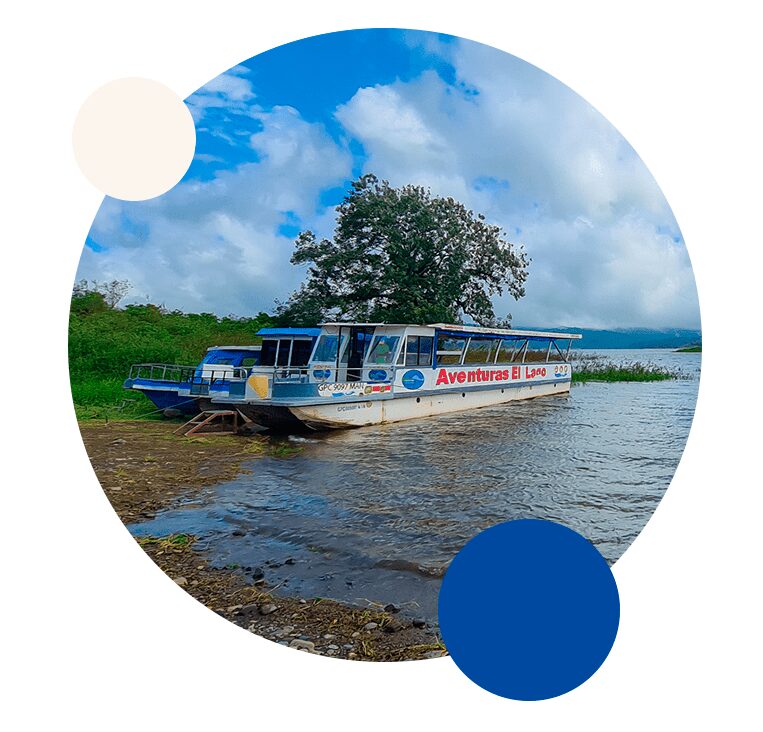 Aventuras El Lago is the best option if you are traveling from Arenal Lake to Monteverde.
Safe travel between the two towns is not the only thing included. You can also experience the beauty of the Arenal Volcano, a boat ride on Lake Arenal, and incredible views of the mountains and villages on the route to the Monteverde cloud forest. We have been providing this transfer service for more than two decades.
Jeep Boat Jeep Tour Schedule: 8:00 AM and 2:00 PM
We transfer thousands of people who have traveled between La Fortuna and Monteverde in recent years.